Lawsuit Alleges Wannabe Miami Developer Caroline Weiss Perpetrated A Multi-Million Dollar Fraud Scheme Against Her Own Children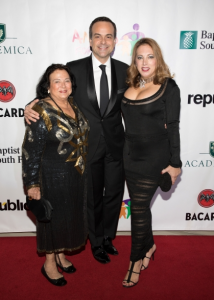 I have seen a lot scams and mortgage fraud schemes. I have also written about the fraudsters who perpetrate them. Yet, I have never seen anything as brazen as what wannabe Miami developer Caroline Weiss did with Blue Lagoon.
Blue Lagoon consists of 3 parcels of land that are located in a prime area of Miami near Miami International Airport. 
A pending lawsuit in Miami paints Caroline Weiss as being conniving and morally bankrupt. In other words, keep hands on your wallet when you are around her. 
The lawsuit contains damning evidence alleging Weiss stole Blue Lagoon out from her daughters. 
Weiss allegedly set up bogus LLCs that claimed ownership of the Blue Lagoon properties. She then gutted the value of Blue Lagoon by taking out $21 million of fraudulent mortgage against the properties.
Carol Weiss's brazen fraud scheme will end up costing lenders millions of dollars. Her actions will also tie the property up in litigation for decades. Thus, costing her two daughters hundreds of thousands of dollars to straighten out.
Wannabe Miami Developer Caroline Weiss And Her Brazen Fraud Scheme Against Her Own Daughters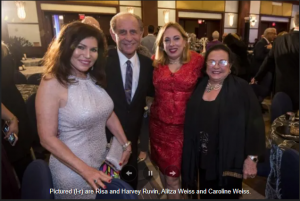 Upon Jack Weiss's tragic death in 1995, ownership of the three Blue Lagoon parcels transferred to Delaware corporations.
Ownership of the these corporate entities belonged his daughters, Alitza and Adeena Weiss.
As a result, she gave any presumed ownership interest in the properties. She also resigned as an officer from the Delaware entities.
Caroline Weiss's posh Miami lifestyle she had grown accustomed to was coming to an abrupt end. This meant no more star studded charity benefits. It also meant no more hobnobbing with the rich and famous of the Miami social scene. 
This was definitely a lifestyle Caroline Weiss desperately want to cling to. Instead of accepting her fate, she hatched a plan that no sane mother would do to their own children.
Caroline Weiss Starts Down The Path Of Real Estate Fraud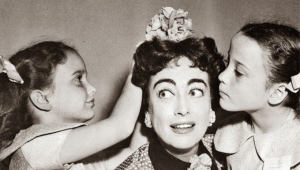 On 7/11/2012, Caroline Weiss filed incorporation papers with the state of Florida forming Towers of Blue Lagoon, Towers of Blue Lagoon (1) and Towers of Blue Lagoon (2).
The Florida LLCs share the same identical names of the three Delaware entities that are controlled by her daughters, Alitza and Adeena Weiss.
Caroline Weiss then transferred title to herself. However, there was one major issue with this.
She no longer had legal authority to do this. She had forfeited all ownership and management interests to Delaware entities in 1995. Adeena and Alitza Weiss never gave her authority to set up or transfer ownership of the properties. In other other words, she committed real estate fraud.
Adeena and Alitza Weiss soon discovered what their mother had done. Alitza Weiss immediately sent her mother a series of unhinged emails filled with f-bombs and other colorful metaphors. She basically accused Caroline of being a worse mother than Joan Crawford. 
However, Adeena Weiss who is a lawyer took a more civilized approach. She filed suit against her mother in Miami in 2014 to have the LLC filing nullified. 
Adeena and Alitza did everything to persuade their mother to nullify the LLCs and stop this lunacy. 
The sisters thought they had Caroline convinced to nullify the LLCs and end her ludicrous behavior. Unfortunately, Caroline Weiss had other ideas that she wasn't telling her daughters.
Caroline Weiss Adds Mortgage Fraud To Her Resume 
18 months after Adeena Weiss filed suit, Caroline Weiss deeded the properties out of Towers of Blue Lagoon, Towers of Blue Lagoon (1) and Towers of Blue Lagoon (2) to new entities named 7 At Blue Lagoon, 7 At Blue Lagoon (1), and 7 At Blue Lagoon (2) on June 10, 2016.
Caroline Weiss then borrowed $5 million from Elite Construction Management. She used the Blue Lagoon properties as collateral. 
18 months later, she modified the loan by increasing the loan amount to $8 million.
However, $8 million wasn't enough for Caroline Weiss. 
In April 2020 and in the heat of the litigation with her daughter, Caroline Weiss secured a $21.3 million loan from Canadian lender, TIG Romspen against the three Blue Lagoon properties. The loan paid off the previous $8 million loan held by BridgeInvest. 
Weiss Got Free Money Thanks To The Inept Due Diligence Of Lenders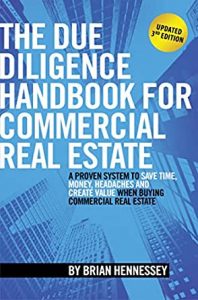 The ongoing litigation by Adeena Weiss shows the inept due diligence BridgeInvest and their attorneys did before lending Caroline Weiss $8 million.
BridgeInvest was apparently clueless to the extent the mess they got themselves in. That was until Adeena Weiss surprised them in 2017. She filed an amended complaint with the court naming BridgeInvest as a co-defendant.
As a result of the lawsuit, BridgeInvest filed a claim with their title insurer, Chicago Title.
Chicago Title denied BridgeInvest's claim. They stated BridgeInvest and their attorneys failed to do proper due diligence before lending Carol Weiss $8 million. 
Chicago Title also mentioned Adeena Weiss's pending 2014 quiet title lawsuit in their letter from 2017. In the letter, they also questioned how BridgeInvest and their lawyers missed the lawsuit when they did their due diligence. 
In other words, Chicago Title told BridgeInvest they were on their own, sent them on their way and wished them well. 
Yet, the lawsuit didn't deter another lender from lending Caroline Weiss $21.3 million in 2020. This time, it was Canadian lender named TIG Romspen.
It appears from several press releases that David Eyzenberg, president of Eyzenberg & Co. and his managing director, Robert Ginsberg structured and arranged for TIG Romspen to give Caroline Weiss the $21.3 million. 
Again, it appears no one did any did any proper due diligence on Carol Weiss or her "Weiss Group."  
Why Would Anyone Lend Money To Wannabe Miami Developer Caroline Weiss?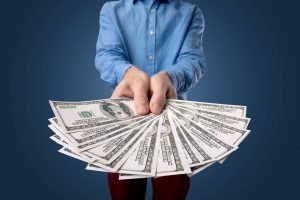 $21 million is a lot of money and the civil fraud lawsuit against Caroline Weiss is easy to find.
Adeena Weiss had no problem dragging BridgeInvest into the suit as a defendant. Plus, letters from Chicago Title in the court file question Caroline Weiss's ownership claims.
So, this opens up a plethora of questions about why TIG Romspen loaned Caroline Weiss $21 million.
It also begs to question as to why TIG Romspen would want expose themselves to all this risk and liability. Any sane commercial lender would run for the hills upon learning of the civil fraud lawsuit. Yet, lenders seem to lining up to throw money at Caroline Weiss.
What happens if the court decides Caroline Weiss did commit deed fraud and she had no rights to the property? Who is TIG Romspen going to collect the money from?
Their lien on the property is voidable if Adeena Weiss prevails in court. If that happens, they won't be able to pursue Adeena Weiss for the debt. Sure, they could pursue Caroline Weiss. But it's highly unlikely she has $21 million stuffed in a mattress or has duffel bags stuffed with cash hidden in the rafters of her home. 
Although Caroline Weiss pulled a construction permit in January 2019, it was soon withdrawn. Construction has yet to commence.