Eviction Moratoriums Are Forcing Landlords To Liquidate Properties Due To Tenants Not Paying Rent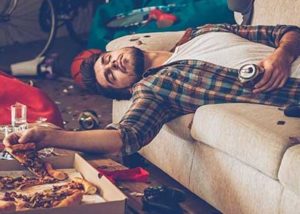 Contrary to what Bernie Sanders loving socialists want to believe, the eviction moratoriums are hurting landlords. Namely, small investors who rely on rental income to feed their families. If tenants don't pay, landlords can't maintain the properties and worse, can't put food on their family's plate. 
States and the federal government enacted the eviction moratoriums in response to the Covid-19 pandemic. However, 18 months into the pandemic and eviction moratoriums, unpaid rent begun to mount. Now the Centers for Disease Control and Prevention announced a new moratorium until Oct. 3. A federal judge dismissed a legal challenge to the order last week. 
However, New York just passed legislation extending the state's eviction moratorium through February 2022. 
There are now more than 15 million people living in households that owe as much as $20 billion in back rent according to the Aspen Institute.
Eviction moratoriums have been extremely hard on smaller landlords with fewer than four units. They have almost 60% having tenants behind on rent according to the National Association of Realtors. 
Landlords, big and small, are most angry about the moratoriums. Many believe some tenants could have paid rent. However they refused to because of the moratoriums. 
Eviction Moratoriums Are Letting Tenants Use Pandemic Relief To Buy Luxury Items Instead Of Paying Rent
Landlord Ryan David points to two tenants who received paychecks throughout the pandemic but didn't pay rent or bother to file for rental assistance. Others singled out delinquent tenants who they claimed still managed to drive a luxury car, get food deliveries or go on vacation.
The federal government promised landlords nearly $47 billion in federal rental assistance to offset their losses. However, that has been slow to materialize. The federal government has only released $3 billion of the first tranche of $25 billion it had earmarked to help landlords.
If you are a landlord and are interested selling, check us out at FSBO Marketing Solutions or give us a call today at 800.497.2375.